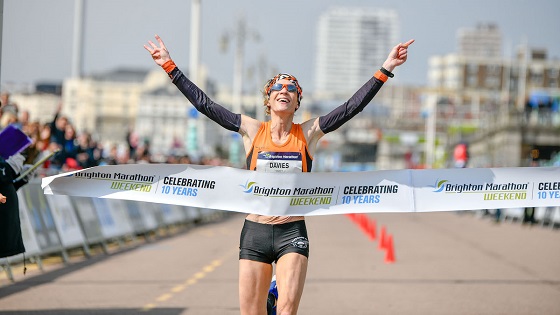 The Brighton Marathon has been saved and will go ahead, as planned, on Sunday 2 April 2023. London Marathon Events (LME), organisers of the London Marathon, have stepped in to take over the Brighton event.
After many weeks of uncertainty, LME were announced as now being the new host for the south coast event, taking over from Grounded Events who had gone into administration on 16 December.


Grounded Events had been in financial trouble for some time. At least in part because of the global pandemic, and resulting cancellations, the previous organisers owed money to both athletes and race partners. This had been putting some doubt on the likely running of the 2023 event.
Runners can now look forward to the next Brighton Marathon without worry. Many had applied to the race. As with any event, this involved the cost of entry as well as, for many, time and expense of organising travel and accommodation. They can now rest assured that their hopes and efforts haven't been wasted.
Some questions remain. There hasn't been much word about the race partners, and the money owed to them. These companies provide important support and expertise towards organising running events. We hope they haven't been ignored, and that their concerns are given some consideration.
For more information, check out our Brighton Marathon listing or read more at brightonmarathonweekend.co.uk..