EA publishes post-lockdown guidelines
Following the UK government's announcement about the post-lockdown tier structures, England Athletics have released guidelines for athletics and running. A number of rules and suggestions have been laid out, varying according to severity of the tier concerned.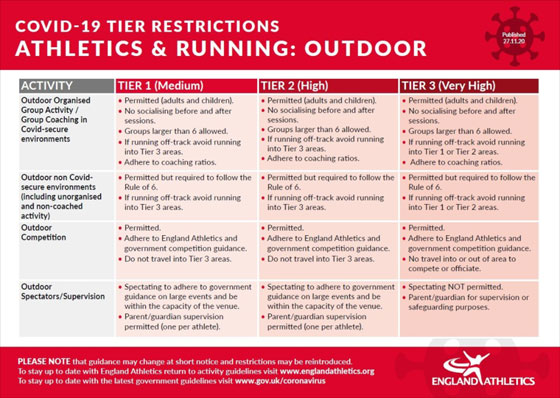 For the most part, the rules appear to be reverting back to those prior to the current lockdown. The 'Rule of 6' is back. Also, there is some scope for outdoor competition, which we hope will lead to some organised events. Travel advice suggests limiting movement to other areas, which could similarly reduce the potential to host events expecting / depending on visiting participants.


As before, indoor running will experience greater controls. Compared with outdoor events, no non-parental spectators will be allowed in tier 2 areas. There is also no decision yet concerning competitions. Our expectation is that, as for spectating, restrictions are likely to be more severe.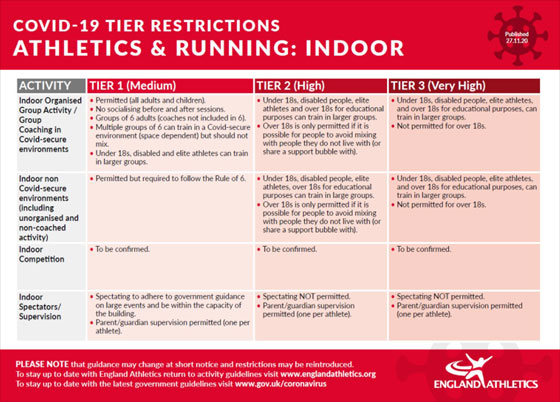 And that where we are for the moment. Hopefully all this is very temporary, and the vaccines we're hearing about can put an end to Covid, and we can all get back to running soon.