Top level runners to join inaugural Scottish Half Marathon
An impressive field of top class British runners are due to line up at the start of the inaugural Scottish Half Marathon on Saturday 6th September. A host of quality runners have signed up to take part in the 13-mile run which has attracted over 3,100 runners to the newest event in the UK's calendar.
Nicola Duncan leads the women's race from Portobello Running Club. Originally from Galway, Duncan has lived in Scotland for the past 10 years. Nicola finished the Barcelona half marathon this year with a new personal best time of 72 minutes and 12 seconds putting her in medal contention. Nicola also finished this year's London Marathon in an amazing 2 hours, 33 minutes and 28 seconds.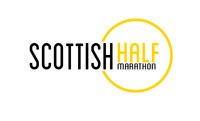 She said: "I have entered the Scottish Half Marathon as it looks like a lovely scenic race in a really picturesque part of Scotland and I always enjoy running new routes!"
Contenders for the men's title include former 800m internationalist Andrew Brown from Edinburgh's Woodford Green Club, twenty-two year old Ross Christie, from Stirling University AC with a personal best of 73 minutes and 48 seconds set in Alloa in March this year and Bryan Mackie from Edinburgh AC who crossed the finish line first at 2014 Kilomathon Scotland early in March this year and who has a personal best of 73 minutes and 5 seconds.
Bryan said: "I've been fortunate enough in the past to win in Edinburgh at the EMF 10k. The Scottish Half Marathon looks like a fast course but it will be far from an easy run competing against Ross Christie and Andrew Brown. Hopefully the downhill profile and a local crowd can produce PBs across the board for the Scottish guys."
"The finish in front of the grandstand at Musselburgh racecourse is a lovely touch and an experience that everyone competing can look forward to."
Ross commented: "I had my marathon debut at the London Marathon in April finishing in 2 hours and 40 minutes - fifth in U23. The Scottish Half Marathon is the main race that my coach and I selected for the second half of the year in the build up and preparation moving towards my second marathon in Spring 2015."
Andrew Brown added: "I miss the competitive side of running so I need a new challenge. Running a half marathon is something new to focus on! And my wife, Joanna Ross, is also an 800m runner so that has given me the incentive!"
The half marathon is today growing faster in popularity than any other race distance, with newer runners considering it a friendlier challenge than the marathon. It's also a great option for experienced runners who have already won marathon glory but are determined to keep a passion for running going.
Neil Kilgour, Scottish Half Marathon Race Director, said: "It's not just the stunning scenery of East Lothian's golf coast that'll take your breath away."
"If you want to train hard and set a personal best for the half marathon distance then this is the race for you. We have developed a route that is predominantly downhill and consequently is seriously rapid given the right training. By starting conveniently at 11am just outside Edinburgh, you can take part and run along the magnificent golf coast before finishing in front of the grandstand of Scotland's oldest racecourse. Come and be a part of it and deliver your personal best. This race will deliver perfect running conditions that will reward runners for all their efforts in training and on race day."
The first-ever Scottish Half Marathon has drawn an international running field from as far as Washington, Spain, Belgium, Calgary, Germany, Poland and even Singapore. Runners are taking part for a variety of reasons - as a goal for fitness, as part of a training regime for a full marathon or fundraising for host of local causes including Official Charity Cancer Research UK as well as the Premier Affiliate Charities, Alzheimer Scotland, Chest Heart & Stroke Scotland and the Sick Kids Friends Foundation.
Kathryn Hurrell from the Sports Team at Cancer Research notes, "We are thrilled to be the Official Charity for the first ever Scottish Half Marathon! Our team of Cancer Research UK runners will be racing round this picturesque course to raise vital funds for research into over 200 different types of cancer. Annually, we spend over £4 million in Edinburgh on finding new ways to prevent, diagnose and cure cancer but we can only achieve this with support from events like the Scottish Half Marathon. Together, we will beat cancer so to join our team, please call 0300 123 5461 as even one more runner will help us bring forward the day that all cancers are cured."
September 6th will see a course record set for the inaugural Scottish Half Marathon but the big question is by whom?
Time is running out to enter the Scottish Half Marathon on Saturday 6th September as standard entries close on Wednesday 6th August do don't delay. To enter go to www.scottishhalfmarathon.com.

Join in the conversation at https://www.facebook.com/ScottishHalfMarathon or @scottishhalfmar using #ScottishHalf