Olympian, Eliud Kipchoge, to attempt sub 2-hour marathon
In October, the Olympic Gold medalist, Eliud Kipchoge, will attempt to break the elusive sub two-hour marathon in the Ineos 1:59 Challenge in Vienna.


Kipchoge, from Kenya, currently holds the official world record after completing the Berlin Marathon in 02:01:39 last year. He beat the previous best by 1 minute and 18 seconds.
If and when a human will first complete a sub two-hour marathon has long been a popular topic in the running community. Earlier this year, a study by Dr Simon Angus, published in the American College of Sports Medicine, forecast the most likely date of the first sub-two hour effort to be May 2032.
However, this hasn't put Kipchoge off. At an unofficial event in collaboration with Nike in 2017, Kipchoge came very close - he finished in 02:00:25. The Kenyan intends to follow it up with a successful attempt this time around.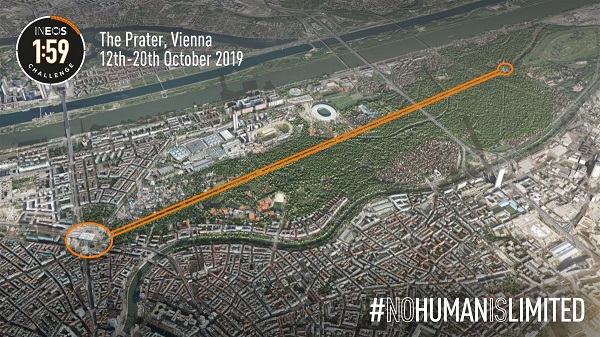 The Ineos 1:59 Challenge takes place in Vienna on October 12th, although this is subject to the weather. The organisers have scheduled a window between October 12th - 20th to ensure Kipchoge runs in the best possible conditions.
The event is free to watch, with the organisers inviting locals and tourists in Vienna to come down and support Kipchoge. He will complete four and a half laps of the Hauptallee, a long straight through the Austrian capital's public park, with plenty of space for spectators either side of the track.
Those not in Vienna can watch Kipchoge attempt a sub-two hour marathon on the Ineos 1:59 Challenge website.