Edinburgh marathon announces exclusive offer to London Marathon entrants
Organisers of the Edinburgh Marathon are calling on London Marathon ballot entrants to also enter the 2020 Edinburgh Marathon.


The event is part of the ever-growing Edinburgh Marathon Festival taking place in Scotland's capital across the May Bank Holiday weekend on 23-24th May.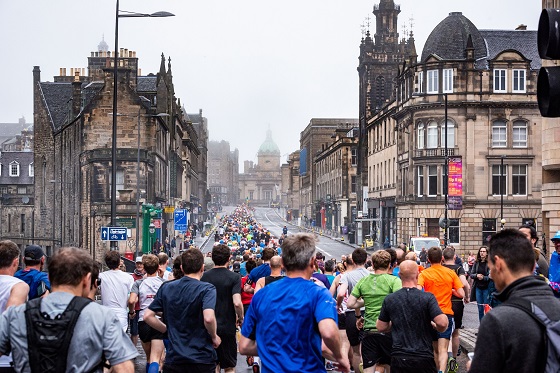 Runners who have entered the London Marathon ballot will anxiously anticipate whether they have been successful, with results not due to be announced until October. Thousands of disappointed runners who do not receive a place will seek an alternative spring marathon to enter.
The 2020 Edinburgh Marathon takes place on 24th May and is one of the biggest and best the UK has to offer, making it the ideal alternative to London.
The fast and flat route takes in the city's iconic sights before heading east for the coastline, making Edinburgh the perfect marathon choice for first timers or marathon veterans alike who have set their sights on achieving a PB.
For a limited time, Edinburgh Marathon Festival organisers are offering to refund entrants who are successful in the London Marathon ballot, and decide they no longer wish to participate in the Edinburgh event. The offer will remain open until the end of August.
Annette Drummond, Edinburgh Marathon Festival Marketing Director, said: "Many runners set their sights on a number of marathons alongside London and wait until post-ballot announcement to make alternative arrangements if unsuccessful".
"This offer is a fantastic way for runners to have peace of mind that they've secured a marathon place and can confidently begin a training schedule - with the added option of running London instead if the opportunity arises. Although many do choose to run both!".
The Edinburgh Marathon Festival now annually attracts more than 36,000 runners each year, has had an economic impact of more than £40 million for Scotland's capital and helped raise more than £60 million for hundreds of charities.
This offer is only available until the end of August. For more information and to enter visit www.edinburghmarathon.com/london-marathon-offer/.